The Bushwick Bagel Diner
299 Wyckoff Ave, Brooklyn, NY 11237
Order now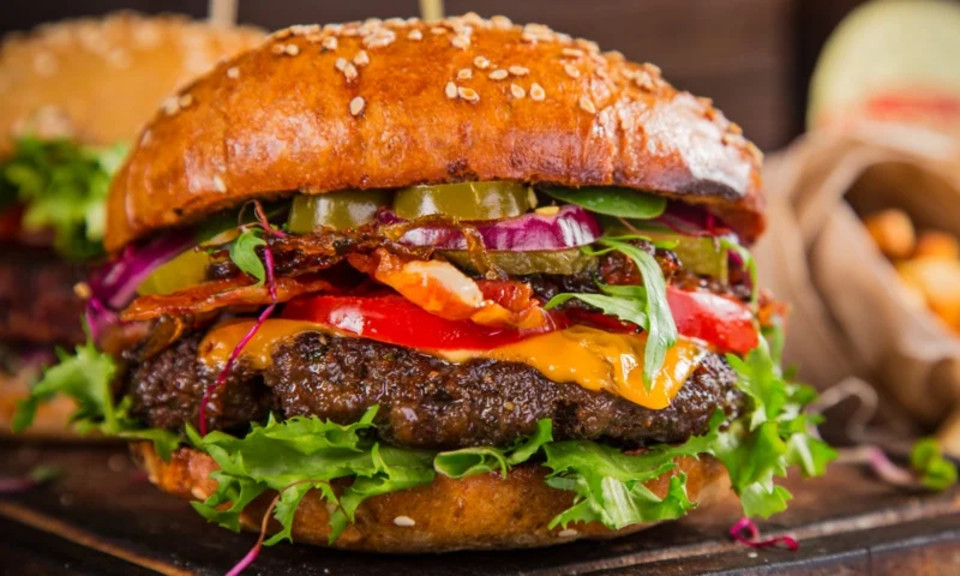 Vivien
I love this place so much. I order a blueberry muffin sometimes and if they have run out they always call me to choose a different type. The woman on the phone is very friendly. Last time she recommended i get a toasted muffin with butter. I did and it was delicious.
Being in hospitality myself I know how much energy goes into serving people. It can be draining and it isnt always easy to be cheerful. It always feels like this place goes the extra mile. and the little acts of kindness is reminds me to be better at my own job
Piotr
I ordered a burger and it came really fast and was still hot and juicy (which is usually the problem, cause cold burger is a bad burger..) I'd like them to include meet preparation though. Looking forward to checking out your tater tots!
Laticia
I just moved here from California and had never even heard of a pistachio muffin until now. I think this place is going to be my new addiction. The food was delicious, they delivered it very quickly, and it was all still hot.
Emily
Food was on time and still hot. Love how they call when certain things they aren't sure about what I requested on grub hub Bc it can ask for several things. Home fries are yummy and like the selection of cream cheese.
Dash
Whos is gonna bring you a Philly cheesesteak at three in the morning on a Sunday? These guys. They even remembered the soda I ordered TWO weeks ago and brought it this time. Bushwick bagel diner ride or die.
Ashley
OK so I'm not sure why I haven't left a review before, but I just accidentally forgot to tip the delivery person and feel like I have to now. First of all, I'm really surprised by any negative reviews. Secondly, realized I selected the "tip with cash" option (but didn't give the delivery person cash....) about 20 seconds after I got my order, called the delivery guy immediately, explained that I'm happy to tip if he can come right back and he chose to forgo the tip because they were so busy which makes me feel like they really care about delivery time/service. They also delivered my order 15 minutes early. They have actually always delivered my orders early or by the earliest estimated delivery time & the orders are always 100% accurate (including weird special or side requests without extra charges, utensils, and - most amazingly - they deliver to my weird back alley way as stated in my delivery instructions which literally every other restaurant completely ignores).

Lastly, every person I've ever spoken to or met that works there (delivery person included) has been nothing but super nice. I've called a number of times with annoying questions about what comes on things, what style something is, etc and the people are always happy to help. Even tonight, when I called the delivery person that I forgot to tip, they were really cool with it, as well as the person I spoke to when I called the restaurant back to explain that I wanted a tip charged to my card.

Overall: the many times I've ordered, it's always early/on time, completely accurate, great food, and better service.
Stephanie
Order was wrong and took long because they were busy. It got here with an item missing and not sure if it was the owner or who it was but I called and complained because I was frustrated and they had so much patience. Handled it very well and went out of their way to bring me back the missing item as well as something extra. Good customer service which you dont find any in NY. Definitely recommend. Other than that food was delicious!
shantal
Im Not sure why so many people complain on these reviews. Yes the food May take a little longer to deliver, but its because they actually take their time to cook it and use quality ingredients. Love this place! Everything weve ordered has tasted great and for a good price too. Not only that but they are open 24/7. By far one of the best spots in the neighborhood.
Devon
I have been ordering from here for a couple of weeks now and I have to say that I am super pleased with the quality of the food I have gotten from here. Everything is always delicious, the staff is always courteous and responsive. Great place to visit if you ever need something to eat, workout us for a few hours, or just relax and enjoy your time.
Athena
Although they were a little distance from us the food arrived on time and it has always been correct. They have become someone who I order from frequently due to the quality of their food and their service. .
About us
American, Bagels, Breakfast, Cheesesteaks, Chicken, Dinner, Hamburgers, Kids Menu, Late Night, Lunch, Lunch Specials, Salads, Sandwiches, Wraps
Today

Delivery: 8:00 AM - 4:00 AM

Takeout: 8:00 AM - 4:00 AM

Delivery

Tuesday:

8:00 AM - 4:00 AM

Wednesday:

8:00 AM - 4:00 AM

Thursday:

8:00 AM - 4:00 AM

Saturday:

8:00 AM - 4:00 AM

Takeout

Tuesday:

8:00 AM - 4:00 AM

Wednesday:

8:00 AM - 4:00 AM

Thursday:

8:00 AM - 4:00 AM

Saturday:

8:00 AM - 4:00 AM